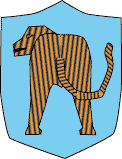 If you are like most supermarker shoppers, you are probably concerned about what you feed your family. Are they getting the vitamins and nutrients they need? Is your supermarket selling your family short? After all, not every supermarket makes the same commitment to serving you and your family spoiled meats and vegetables as Food Tiger.
Food Tiger - Poisoning American Families for Sixty Years
For over a century, foreigners have marveled at the American capacity to treat food as little more than fuel. Even before McDonald's, French travelers would return to their bistros with amazing tales of La Cuisine de Gran Vitesse and English travelers would enliven afternoon teas with their accounts with the sheer quantities of food eaten. Of course, American cuisine was not just about speed and quantity, it was also about the wholesale consumption of spoiled meat and rotten vegetables. Even Americans boggled at their own capacity to ingest tainted sausages, tubercular milk and reeking cabbages.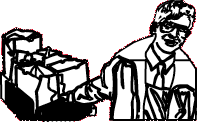 Ever since 1937, we at Food Tiger have been upholding these fine American traditions as purveyors of the stalest fruits, the moldiest meats, the foulest fish, and the reekiest ribs. For years, American housewives set the taste and tone of the country as they set their tables and served these blessed (last rites actually) viands. But, with more and more women in the workplace, who has the time to prepare an old fashioned tainted meal? Who can spend the hours preparing such old time favorites as Tractor Pulled Pork or Mom's disinfectant Meatloaf?
We at Food Tiger would hate to see the meals that America grew up on relegated to the past, sacrificed to the pressures of the modern life and sanitation standards. To help yet another generation of American families enjoy the glories of our nation's cuisine, we offer you the Food Tiger Cookbook full of classic recipes updated for the modern kitchen and modern ingredients. There is no need to deprive your loved ones of the best our nation has to offer
Food Tiger Recipes
---
© Copyright Kaleberg Symbionts 1997