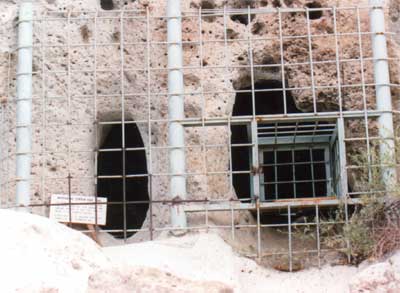 Mortidada Canyon is off one of the alternate routes to Los Alamos. You park by the side of the road and walk around a rise and find yourself in a valley, far away from so many things.

According to our guide, the petroglyphs in at least one of the caves were being damaged by vandals, so Los Alamos National Laboratories moved to protect them. Perhaps these cages are a bit of overkill, but then again, that is something LANL should understand.

At least, they set things up so you could still get a good look inside. Notice how there is sort of a passageway built into the cage.