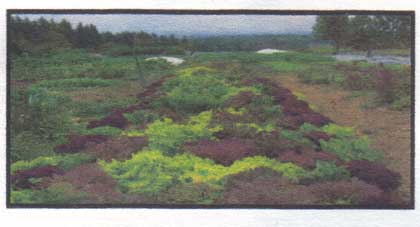 Johnston Farms
1046 Heuhsline Road
Port Angeles, WA
360 452 1936

Johnston Farms is a regular at the Port Angeles Farmers Market. They have the best poblano peppers we have ever eaten. We love their arugula and their kale flowers and their wonderful tomatoes. We've already gone through an acre of their tender pea shoots this spring. Just about everything they grow is full of flavor.

All of their goodies are naturally grown, farm fresh and chemical free. We visited their farm during the Clallam County Farm Tour in late 2005, and since then we've been regulars. When we miss the Farmer's Market, we make a point of dropping by the farm. Every time we do, we see the changes. Some are seasonal, and some are because the Johnstons are forever updating, improving and reorganizing their farm. For example, Kristy herself showed us her baby chervil plants, and we are looking forward to their harvest, and there are already baby tomatoes on the tomato plants in their big greenhouse which is being fitted with pipes for water.
Who can keep up with all this, and the changing seasons too? Not us. We'll leave that to the Johnstons. We'll concentrate on all the good vegetables, and eggs, that we buy from them.
PICTURES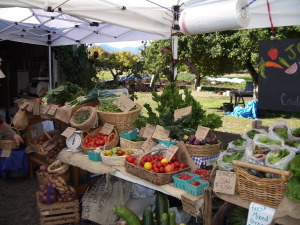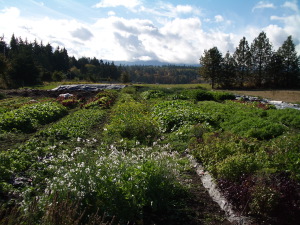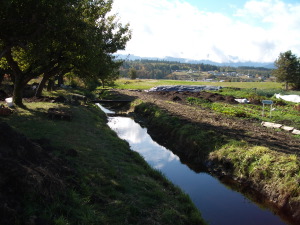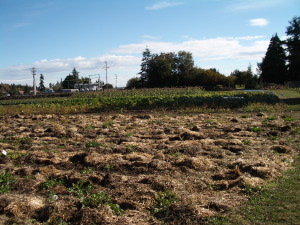 RECIPES
INGREDIENTS
6 poblano peppers - Johnston Farms in Port Angeles has the best, with lots of snap and green.
12 ounces of Mexican cheese - queso seco or the aged type
4 eggs
1 medium yellow onions
1/4 cup of pomegranite seeds - This is optional, but they make a great garnish.

INSTRUCTIONS
Slice the poblano peppers in half lengthwise. Remove the stem and seeds so that you have twelve halves.
Roast the peppers skin side up under the broiler. When the skin has charred, remove from the broiler and let them sit a bit. Then remove as much of the skin as you can.

Peel the onion, cut it up a bit and pop in the food processor with the eggs and cheese.
Fill the poblano halves with the mixture. If you get lazy or sloppy, just layer the poblanos and the filling.
Bake at 375 degrees Fahrenheit for 15 - 20 minutes, until the stuffing cooks and puffs up a bit.
Sprinkle with pomegranite seeds.
STIR FRIED PEA SHOOTS

1-2 lbs pea shoots
1 tbsp sesame oil
2 tbsp soy sauce




INSTRUCTIONS


Rinse the pea shoots.
Bring a large pot of water to a boil and blanche the pea shoots until they turn dark green.
Saute the pea shoots over medium high heat in sesame oil.
Cook for a fair while, then remove from the heat and add the soy sauce.